Venue
---
to be added...
About Beijing, China
---
Beijing is the capital of the People's Republic of China. Beijing is a global city and one of the world's leading centres for culture, diplomacy and politics, business and economics, education, language, and science and technology. A megacity, Beijing is the second largest Chinese city by urban population after Shanghai and is the nation's cultural, educational, and political center. It is home to the headquarters of most of China's largest state-owned companies and houses the largest number of Fortune Global 500 companies in the world, as well as the world's four biggest financial institutions by total assets. Beijing is the "billionaire capital of the world" with the highest number of billionaires living in the city.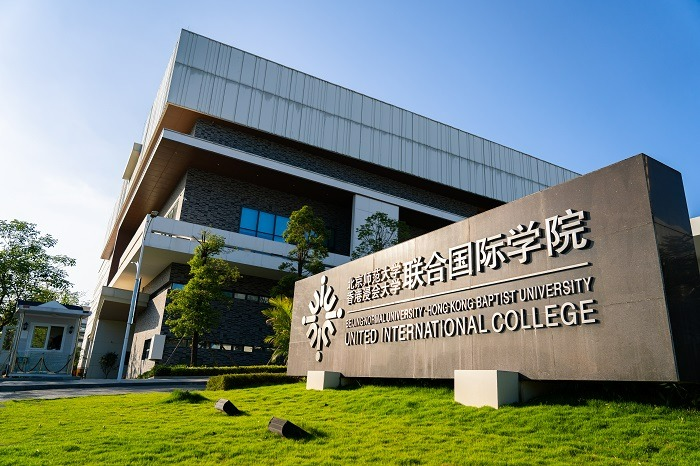 The Forbidden City was constructed from 1406 to 1420, and was the former Chinese imperial palace and winter residence of the Emperor of China from the Ming dynasty (since the Yongle Emperor) to the end of the Qing dynasty, between 1420 and 1924. The Forbidden City served as the home of Chinese emperors and their households and was the ceremonial and political center of the Chinese government for over 500 years. Since 1925, the Forbidden City has been under the charge of the Palace Museum, whose extensive collection of artwork and artifacts were built upon the imperial collections of the Ming and Qing dynasties. The Forbidden City was declared a World Heritage Site in 1987.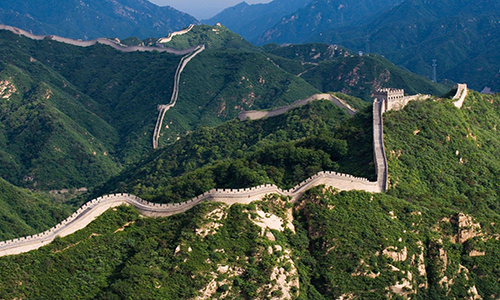 The Great Wall of China is a series of fortifications that were built across the historical northern borders of ancient Chinese states and Imperial China as protection against various nomadic groups from the Eurasian Steppe. Several walls were built from as early as the 7th century BC, with selective stretches later joined together by Qin Shi Huang (220–206 BC), the first emperor of China. Little of the Qin wall remains. Later on, many successive dynasties built and maintained multiple stretches of border walls. The most well-known sections of the wall were built by the Ming dynasty (1368–1644).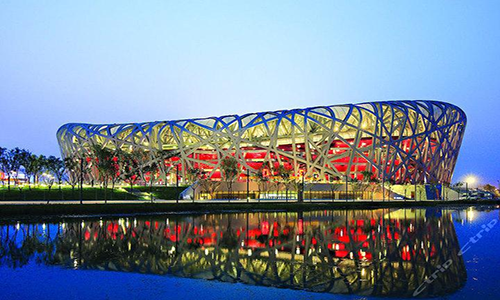 Beijing National Stadium, officially the National Stadium, also known as the Bird's Nest (鸟巢; Niǎocháo), is a 91,000-capacity stadium in Beijing. The stadium was jointly designed by architects Jacques Herzog and Pierre de Meuron from Basel-based architecture team Herzog & de Meuron, project architect Stefan Marbach, artist Ai Weiwei, and CADG, which was led by chief architect Li Xinggang. The stadium was designed for use throughout the 2008 Summer Olympics and Paralympics and will be used again in the 2022 Winter Olympics and Paralympics. The Bird's Nest sometimes has temporary large screens installed at the stands.